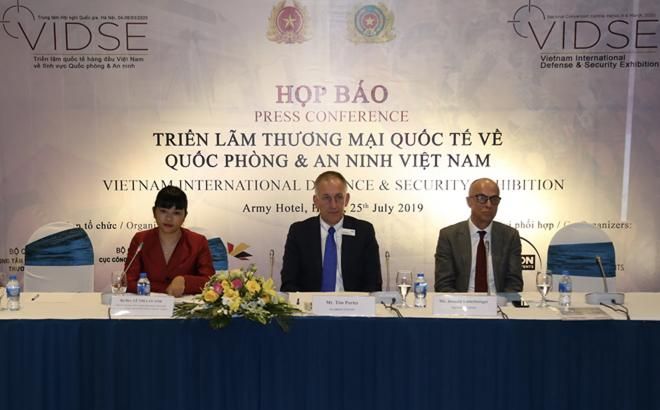 Clarion Events, HADIFA and Trinton Events hosted a Press Conference on Friday 25th July at the Army Hotel, Hanoi to discuss The Vietnam International Defense & Security Exhibition 2020 (VIDSE).
The briefing was an opportunity for organisers to share their plans for the show, as well as learn how the Ministry of Defense and Ministry of Public Security will be supporting VIDSE.
The briefing received wide-spread coverage amongst the Vietnamese National Press.